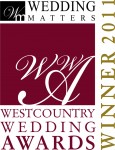 Coombes Menswear is committed to maintaining the highest standard of client satisfaction, in all aspects of our profession.
Our mission; to stand above the competition by providing our patrons with exceptional service, quality products and unparalleled customer support.
Customer Testimonials
"Professional,friendly service.Well organised.Helpful and obliging.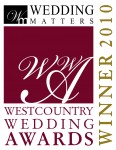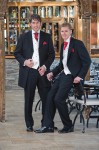 "Very very professional service.Twice they went beyond the call of duty.Staying open for a family member stuck in traffic to the point the shop assistant missed his bus home,and when a problem occurred with a suit,they strived to ensure it was corrected in time."Excellent service,very good suits,the lads looked great,well done Coombes"
"Excellent service from the moment you walk in the door.Knowledgeable and honest staff.Suits were of good quality.Great service all round,they were even helpful the morning of our wedding to assist with tying the cravats!
"Pressure taken off us to return suits,as they collect them from the venue.They work  very closely alongside the Falcon Hotel.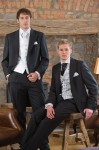 "Coombes was great,they were great value for money,when all the men came on different days to be fitted it wasn't a problem,they made everyone feel at home.and it was great that the suits came on a Monday before the wedding,which meant if there was anything wrong (there wasn't) that there was time to sort it out–a great relief for a worn out bride!
"First Class service and great value for money,all right on our door step
"Our wedding was a fantastic day.Coombes Menswear were really helpful leading up to the event and the suits looked amazing."
"Very flexible company.we have a few days to gather the suits back and drop them in,no time pressures or late fees.had a lot of choice and were very friendly" We looked at a lot of other shops for suits but they didn't have as much choice and were not as flexible"
"Excellent service,nothing to much trouble"
"A fantastic service,nothing was an issue.We had a couple of men who were sure of their measurements.the staff at Coombes tactfully assured these men that sizes that would be more appropriate for the day." They were right"
" We hired the men's suits and top hats x 5,each man was carefully measured for a good fit and advice was given where necessary and everything needed on the day was supplied with efficiency."Very pleased with the service and will recommend and use them again.
"The staff were excellent no hassle all there on the day"
"Extremely helpful.Our nephew did not have any cuff links and they loaned a pair free of charge"