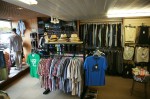 We stock a wide range of high quality gentlemens clothing and accessories suitable for any occasion whether formal or casual. Coombes pride themselves on keeping their stock up to date with the latest styles and colours to enable their clients to be elegantly outfitted with the latest fashions as well as long established classic styles. You will find all garments neatly arranged and displayed and available in all sizes.
Accessories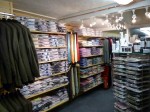 To compliment our range of stylish clothing, we carry a fine range of quality accessories to complete your ensemble. These have been carefully selected by Coombes for their quality, elegance and style, and include ties, tie pins, cuff links, belts, hats, socks, handkerchiefs and cravats.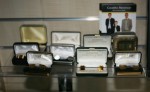 We also stock a fine range of comfortable, warm and practical undergarments, socks, vests and t-shirts.
Made to Measure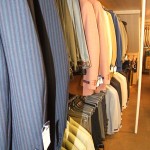 Coombes Menswear offer a high quality made to measure tailoring service. Our shop staff are knowledgeable and experienced and can offer all the reliable advice you require. You can be confident that your chosen garments will fit perfectly, based on your personal measurements.